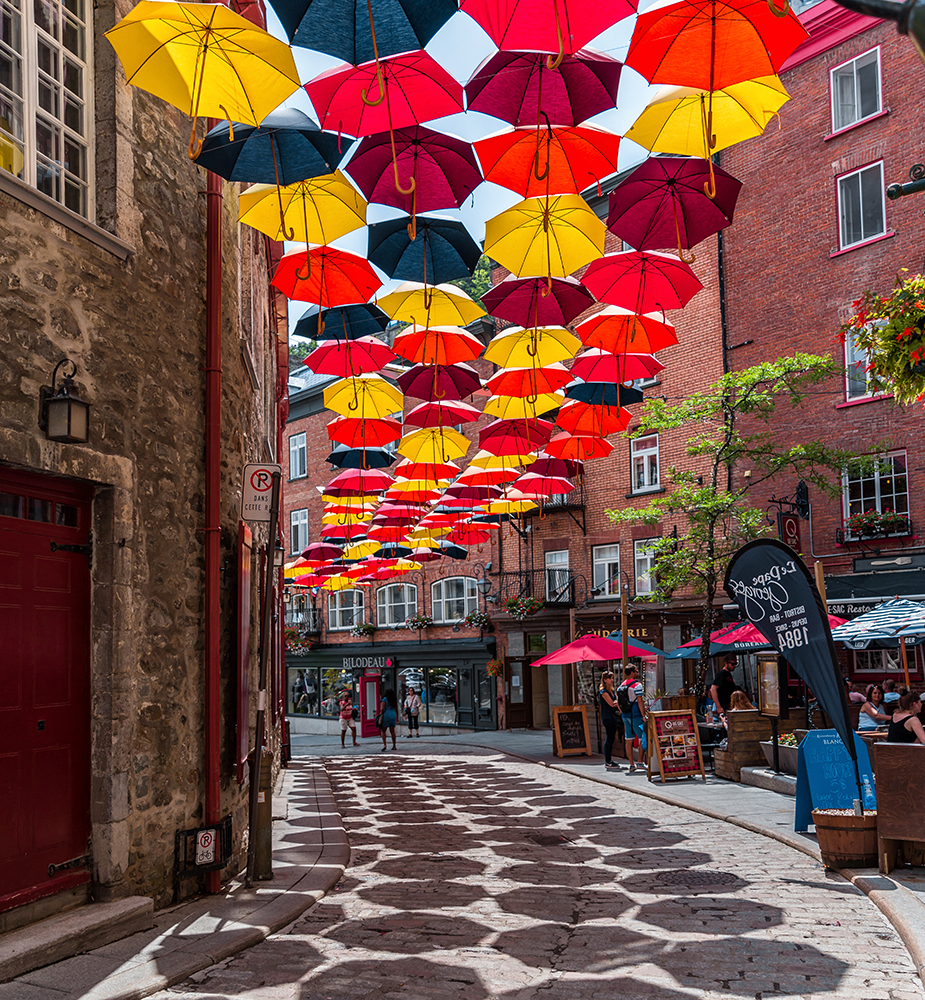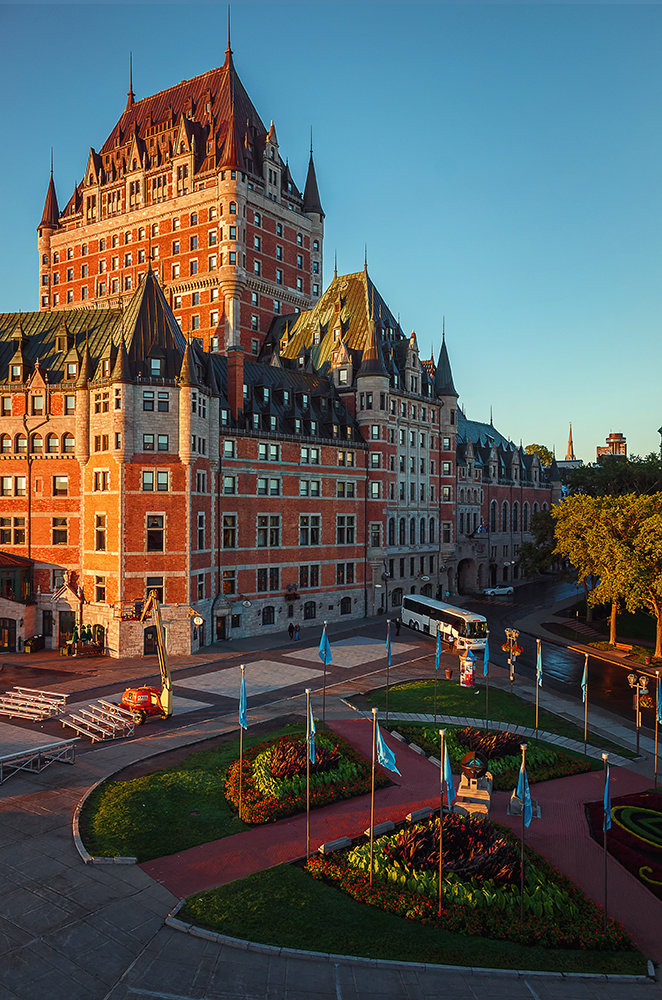 Welcome to Québec City
Old Québec, a UNESCO World Heritage treasure, will delight and amaze you. The cradle of French America, it's the only fortified city on the continent north of Mexico. Stroll through the cobblestone streets and soak in the city's magnificent heritage, storied past, and European charm. It's festive, welcoming, and wonderfully safe. History is everywhere in Old Québec—down every street, at every monument and inside every historical building.  The eminently walkable fortified city has a unique European feel and is extraordinarily well preserved after 400 years. 
Its history, friendly vibe, and myriad attractions make it a stand‑out travel destination throughout the year. In summer, Québec City is abuzz with activity. Warms days are filled with people wandering down the cobbled streets of Old Québec and sipping locally crafted beer on a patio.
Quebecers are known for being warm and welcoming. Everywhere you go, you'll be met with a smile. People here are proud of their francophone culture and North American roots. The people you meet in the city's many tourist spots will happily share with you their passion for this place, in French and English.
If you're feeling the call of the wild, the Québec City Area is famous for its natural beauty, from peaceful lakes to rolling rivers to the glacial valley in Jacques-Cartier National Park. A few hours from Québec City, find yourself in larger-than-life settings of lakes, mountains and endless forests. The surrounding areas are the perfect combination for a trip where you can enjoy a great city and nature wonders.
Congress Venue
The Congress will take place in the Québec City Convention Center.  Strategically located in the heart of the city, the Convention Center is just steps away to many surrounding hotels, wonderful restaurants and boutiques, and Old Québec, a UNESCO World Heritage treasure.  Once onsite, attendees will find it easy to get their bearings and move through the complex with ease.
Accommodation
Multiple hotel options will be available to satisfy a variety of price points.  Please check back in the for more information, including booking instructions.
Explore
Want to Learn More about Québec City, Canada? Visit the web page of the Québec Tourism Bureau to find out about Sights, Entertainment, and more!
Need help getting to Québec City ? Visit our Travel page to find out how to get here and get around after you arrive and learn about your Visa or Passport.
Thanks to our sponsors and exhibitors